Affordable One-on-One Counseling
Happiness is only a call or click away
Therapy by phone, video, chat, and messaging
Get Started
Voted "Best Subscription Service for Online Doctors" by Consumer's Advocate in 2020 and 2021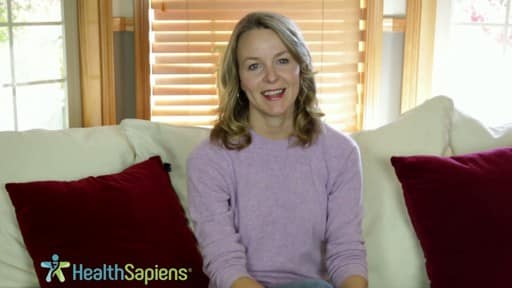 Affordable Virtual Therapy With Licensed US Therapists
Why spend hours of your day and hundreds of dollars per hour on therapy when a better option exists?  
With HealthSapiens Counseling, you can avoid the hassle of "traditional" in-person therapy and start feeling better faster.
Save Money on Therapy
Affordable weekly access to therapists for a fraction of the cost of "traditional" counseling
Therapy From Anywhere
Access therapy sessions by phone, video call, messaging, or face-to-face appointment
Help When You Need It
Therapists are available 24/7 for immediate support, problem solving, and crisis intervention
100% Secure + Private
Speak to a therapist from the comfort of your own home (and skip the waiting room)
Skip the drive to and from the therapist's office -- you can speak with a therapist by phone, video, text, or even in-person.
Create Your Account
Provide your basic info and a valid credit or debit card to set up your account
Get Matched
You'll be matched with a licensed and board-certified U.S. therapist based on your specific needs* 
Begin Therapy
Connect with a counselor anytime, anywhere
*Note: you can easily switch your therapist at any time
You can have multiple sessions with a licensed U.S. therapist for a fraction of the price of our competition
What Our Customers Are Saying
Real testimonials from actual HealthSapiens customers
Live your best life with convenient access to therapy
Get multiple sessions with licensed therapists at your convenience for less than the cost of a traditional counseling session
As soon as you sign up, you can be speaking to a therapist today. Plan billed monthly.
$49.25 / Week
(Billed Monthly)
Retail Price: $249/mo

Save 20% off retail

Connect with your counselor anytime, anywhere

Text, voice, video, and even face-to-face

We connect you with the best counselor for you
As soon as you sign up, you can be speaking to a therapist today. Plan billed monthly.
Frequently-Asked Questions
What conditions can a HealthSapiens Counseling Subscription help with?
Answer: Our licensed therapists have years of experience treating a wide range of conditions including (but not limited to):
Anxiety, Bulimia, Depression, Grieving/Loss of a Loved One, Insomnia/Trouble Sleeping, Mood Disorders, Obsessive-Compulsive Disorder (OCD), Post Traumatic Stress Disorder (PTSD), Relationship Issues, Stress, Substance Abuse, and Teen/Parenting Issues
How does HealthSapiens Counseling work?
Answer: Once you register as a new user and reach our special counseling line, you will be connected with a counselor. There's never a per-visit or per-hour fee, and you can avoid the counselor's office, waiting rooms, and the drive across town and back.
HealthSapiens Counseling is affordable peace-of-mind for a fraction of the price of traditional counseling (which can run $100/hr or more for a single session.)
Do I need to have insurance / what if I already have health insurance?
Answer: You can sign up regardless of whether or not you have health insurance. There is never a co-pay or deductible -- you simply pay an affordable monthly subscription rate each month.
How often can I speak with a therapist?
Answer: You can speak with a Masters-level counselor as many times as you need (for pre-clinical sessions) during the term of your subscription.
Counseling sessions will be scheduled as clinically-appropriate and determined by a counselor.
Why is HealthSapiens Counseling so affordable? Is there a catch?
Answer: There is no catch. Unlike insurance, there are no greedy intermediaries between you and our therapists.
The money you pay goes to our therapists with no payouts to insurance companies or government entities. That's how therapy should be, right?
Do you offer Family Plans or Couples Counseling?
Answer: Sorry, no these options are not offered at this time. Each Counseling Subscription plan is for (1) user per account.
Can I get prescribed anti-depressants?
Answer: No, we offer therapy sessions, not pharmaceuticals.
Do you have therapists who specialize in personality disorders in young adults?
What are "Pre-Clinical Sessions"?
Answer: Pre-clinical sessions are informal sessions conducted with a Masters-level counselor or therapist. These are sessions that are not part of a regimen or mental health treatment program. These types of sessions could range from talking over relationship issues to having a bad day at work all the way to diagnosis of mental health issues such as depression or anxiety.